Partners and sponsors

The Max Planck Institute for Human Development, founded in 1963, is an interdisciplinary research institution dedicated to the study of human development. The Institute is part of the Max Planck Society for the Advancement of Science, an independent, non-profit research organization. Prof. Dr. Gigerenzer, director at the MPIB, heads research of the Center for Adaptive Behavior and Cognition, which has conducted extensive research and theory building on how humans make decisions under uncertainty, that is, when time and information are limited and the future is unknown. Researchers from various disciplines such as psychology, sociology, medicine, history, economics, computer science and math work together in interdisciplinary projects. They engage with questions regarding how people make reasonable decisions under unfavorable circumstances such as time pressure and information overload, how school as an institution affects developmental and learning processes of students, how the interplay of behavior and the brain changes over the lifespan, and how human emotions have changed within historical contexts and how these emotions have affected the trajectory of history.

The Harding Center for Risk Literacy in Berlin is named after David Harding, a global investment manager and director of Winton Capital, who created an endowment for the Center. The Harding Center is headed by Prof. Gerd Gigerenzer, who is also director emeritus at the Max Planck Institute for Human Development. The Center researches how people act in the face of uncertainty and risk, and how the risk literacy of the average citizen can be enhanced. To this end, the Harding Center has created Fact Boxes, which present the best-available evidence in a way that enables patients to understand advantages and disadvantages of medical measures and then make informed decisions. The Harding Center also researches and develops fast-and-frugal decision trees. FFTs make very fast decisions based on a few (usually 1 to 5) pieces of information and ignore all other information. Because they are so simple to use, they have been used in many real-world decision tasks from making coronary artery disease diagnoses (Green & Mehr, 1997), to detecting depression (Jenny, Pachur, Williams, Becker & Margraf, 2013).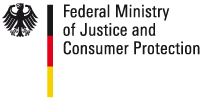 The German Federal Ministry of Justice and Consumer Protection funds the project based on a decision of the Parliament of the Federal Republic of Germany via the Federal Office for Agriculture and Food (BLE) under the innovation support program. The Federal Ministry of Justice and Consumer Protection (Bundesministerium der Justiz und für Verbraucherschutz, BMJV) is primarily a ministry of legislation, also advising the other Federal Ministries in the preparation of legislative proposals. Apart from introducing legislation and enforcing rights, further key instruments include the support of dialogue between the various stakeholders and the promotion of consumer information and awareness.